Look at The Hobart Building all lit up!
Need Creative Office Space in San Francisco?
The Hobart Building – 582 Market Street Penthouse +/- 1,723 RSF is available now with a flexible lease term and a highly competitive rental rate. A great location! See holiday video. Contact Matt Wolff matt@beacon-cre.com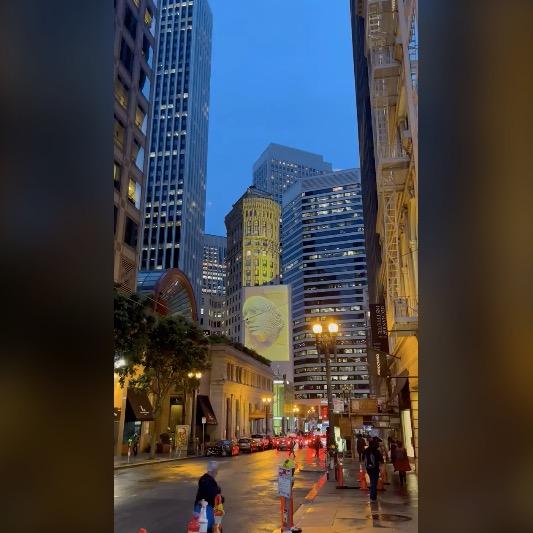 Matthew Wolff, a Bay Area native, has been active in Commercial Real Estate since 2001 focusing primarily on office and industrial leasing in the South of Market (SOMA) area of San Francisco, and representing both landlords and tenants. Through his vast experience working with start-ups to Fortune 500 Companies, Matt has developed an expertise for matching professional, creative, and technology groups with space suiting their corporate identity. He offers an established knowledge of the San Francisco market, confident negotiating skills, and impeccable integrity and professionalism. Matt holds a B.A. degree from the University of Oregon. In 2021 Matt joined Beacon Commercial Advisors located in the SOMA District of San Francisco as a partner, and previously worked at The Hawthorne Group (THG), and TRI Commercial Real Estate, Inc. where he earned Top Producer.
If you're thinking about renting a new office, now is an amazing time to do so. Rental rates have plummeted and Landlords have become increasingly eager to fill their vacancies. Let me find you a great space and a great deal. In addition to my listings, I have access to a wide range of leasing opportunities throughout San Francisco — please call 415-343-2381 or email matt@beacon-cre.com your requirements.